Main content starts here, tab to start navigating
Autumn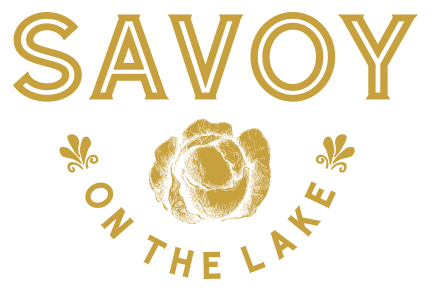 Slide 1 of 10
Slide 2 of 10
Slide 3 of 10
Slide 4 of 10
Slide 5 of 10
Slide 6 of 10
Slide 7 of 10
Slide 8 of 10
Slide 9 of 10
Slide 10 of 10
Autumn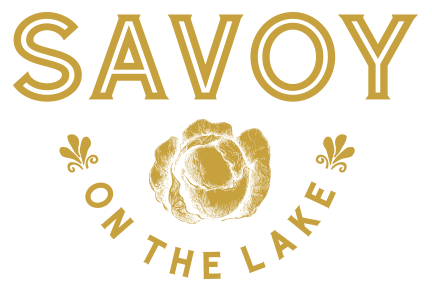 At this point, our menu is limited due to COVID - 19. We appreciate all of the overwhelming support from the community and would like to remind you that our priority is keeping our guests safe!
Our offerings at Savoy change often, our philosophy is to always be changing and improving, this is why our menu is a live document that gets updated daily at our restaurant; please take this as a sample menu.
For the Table
Cottage Cheese Dill Rolls

Cottage Cheese Dill Rolls Steamed Garlic Butter

$8

Brussels Sprouts & Goat Cheese

Honey Dijon Aioli | Wisconsin Goat Cheese Preserved Lemons | Marcona Almonds

$10

Confit Duck Croquette

Duck Confit | Raclette Cheese Soubise Sauce | Fresno Powder

$12

Mushroom Galette

Button and Shiitake a La Grecque | Feta Cheese Shaved Parmesan | Cured Egg

$10
Crafted Greens & Warm Delights
Butternut & Pumpkin Soup

Duck Confit | Crème Fraiche | Spiced Pepitas | Pie Crust

$11

Winter Salad

Spinach & Arugula | Roasted Chickpeas | Hard Boiled Egg Olives | Feta | Candied Walnuts | Pear Orange Supremes | Cranberry Orange Vinaigrette

$12

Modern Caesar

Romaine | Parmesan | Cured Egg | Crispy Boquerones | Caper Lavash | Caesar Dressing

$11
Entree
Barbacoa Short Rib Tacos

Short Rib | Guajillo Pepper Spiced Consome | Onion | Cilantro

$22

Chicken & Waffles

Spotted Cow Brined Chicken Thigh Sweet Potato Belgian Waffle | Guinness Syrup Red Pepper Mascarpone

$28

Filet Mignon

6oz Filet | Creamy Polenta | Black Garlic Broccolini | Bell Pepper Romesco

$39

Dukkah-Crusted Salmon

Hazelnut & Walnut Crusted Atlantic Salmon | Zhoug Sauce | Grilled Coriander Carrots | Crème Fraiche | Crispy Chickpeas | Pomegranate Pearls

$36

dairy, tree nut, gluten free, fish

Rack of Lamb

Coffee Brine Lamb | Butternut Squash Mole | Crispy Maple Brussels Sprouts | Chorizo Spiced Granola

$36

Roasted Cauliflower

Vadouvan Carrot Puree | Arugula | Chard Corn | Poblano Pepper | Preserved Lemons | Tomato Vinaigrette

$18
Dessert
Donut Basket

Donut Holes | Brandy Glaze Apple Cider Jam | Maple Candy | Apple Chips

$11

Cookie Plate

Choice Between 3 House Chocolate Chip or 3 House Double Chocolate Peanut Butter Cookies *our cookies are baked fresh, please allow 20 minutes for this order

$9

Mexican Chocolate Cream Puff

Spiced Chocolate Diplomat | Maple Chipotle Ice Cream White Chocolate Cinnamon Ganache | Candied Pepper

$12

Chamomile Carrot Cake

Chamomile Mousse | Honey Cream Cheese | Lemon Curd | Candied Pecans | Honeycomb

$15

Crafted Savoy's Apple Cider

Granny Smith Apple | Fuji Apple Orange | Cinnamon | Nutmeg *Spike with your favorite liquor on side for an extra kick

$4

Ice Creams & Sorbets

*please ask your server or bartender for our daily selections

$6

Thanksgiving Special Orders
To place an order please call Savoy Restaurant at (262) 394-3700
Holiday orders must be pre-paid and placed 72 hours prior to pick up.
Our restaurant and bake shop will be closed Thanksgiving Day; Please plan your pick up no later than Wednesday, November 25th.
Pies
Caramel Apple

A mix of Pink Lady, Granny Smith, and Honeycrisp | Violette Praline Sauce

$48

Bourbon Chocolate Pecan

58% Chocolate | Chocolate Shortbread Crust

$48

Pumpkin Pie Cheesecake

Cheesecake on the Bottom | Pumpkin Pie on Top | Gingerbread Crust

$48
Cakes
Apple Pie

Spiced Vanilla Cake | Apple Pie Filling | Maple Buttercream

$60

Carrot Chamomile

Carrot Cake | Chamomile Mousse Filling | Cream Cheese Buttercream

$60

Chocolate Pumpkin

Chocolate Cake | Pumpkin Pie Filling | Chocolate Buttercream

$60
Cookies
Sugar Cookies

Minimum of 6 | Assorted Pumpkins, Leaves, and Thanksgiving Plaque

$24

Double Chocolate Peanut Butter

58% Chocolate | Peanut Butter

$3

gluten free

Apple Butter Snickerdoodle

Cinnamon Sugar | Apple Pie Filling

$3

Chocolate Chip Toffee

$3

Chai Maple Sugar

Chai Spice | Brown Butter Frosting

$3

Pumpkin Ganache Sandwich

Pumpkin Cookie | 58% Ganache

$3
Bread
Challah Braid

$8

Sticky Buns

Set of 6 | Cinnamon Filling | Pecan Caramel Topping)

$24
Slide 1 of 3
Slide 2 of 3
Slide 3 of 3